Small Talkers provides speech and language services from birth - 18 years old. Services include screening, assessment and treatment for a variety of communication needs.
At Small Talkers, we create individualized treatment plans to help your child reach their communication potential. We strive to take a family-oriented approach to therapy in a safe, warm and nurturing environment.
We value the opportunity to work with your child 1-on-1. We are passionate about creating a special connection with your child. This is the foundation of our work. A positive relationship is as important as the therapy itself.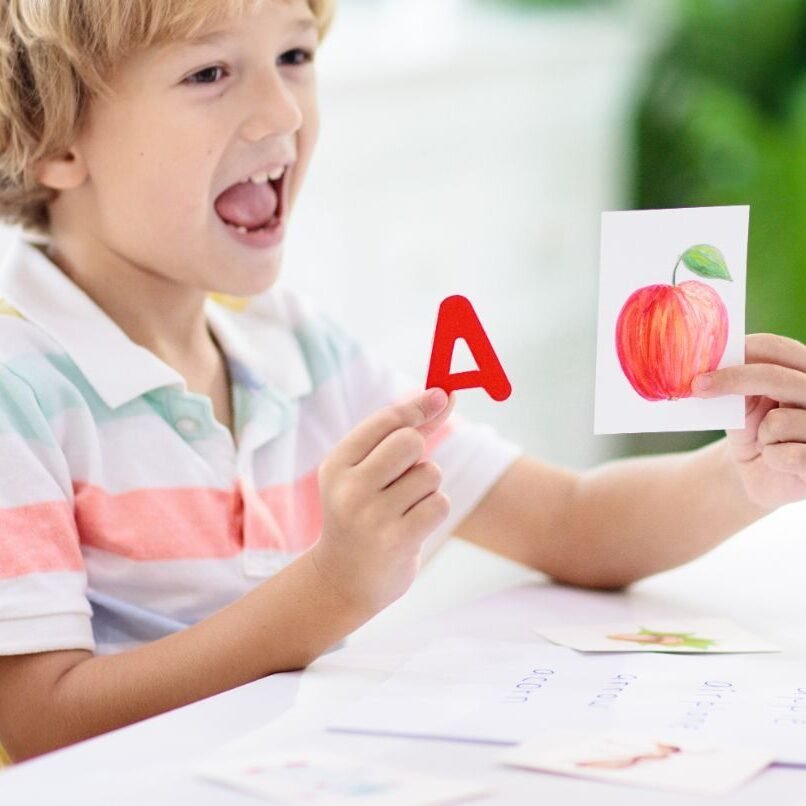 I can't say enough wonderful things about Suraya. She is amazing, so kind, patient, easy going, great sense of humour and most importantly non judgemental. My daughter is always so... read more excited to see her and I have seen so much progress in my child since we have been meeting with Suraya. I can tell she actually enjoys what she does and it's not just a job to her. Thank you Suraya for everything you have done for us.

Candice Dearden


October 20, 2022

My son has been going to Small Talkers and Suraya is absolutely wonderful. She is caring and very patient. My son had made great progress since he started. There have... read more been weeks where he will ask every day when he gets to go see Suraya again. I would highly recommend Small Talkers to anyone.

Heather Towse


July 20, 2022

Suraya is kind, approachable and best of all is incredible with children. I can't recommend her enough!

Joel Nason


July 20, 2022

Amazing therapist, she worked directly with our child's needs. Whenever a technique wasn't successful, she adapted and created a great learning environment. We've been seeing her for 9 months now... read more and the progress has made us cry as our 3 year old spoke 2 words and now can fully articulate himself. It's never going to be an overnight change but if you trust her teaching and follow through, you'll see success as well. Can't recommend her enough!

logan hendrix


July 20, 2022

Suraya has been amazing with my daughter, we have worked on and off w her for a few years and have seen such success. Suraya is such a positive therapist... read more and has such great energy - we were SO lucky to be able to get in with her and for her to continue to the make the time for us, when we need a little help or a refresher.

Jana Johnson


July 20, 2022

My daughter has been receiving speech therapy through Small Talkers since January 2021. The progress she has made is absolutely amazing! Suraya (Speech Therapist at Small Talkers) makes practicing speech... read more fun, engaging and enjoyable! My daughter looks forward to her sessions and I am grateful for all the amazing work Suraya has done with my daughter! I would highly recommend Small Talkers to anyone looking for a Speech Therapist!

Pippin Fazeli


July 20, 2021

Suraya is friendly, helpful, and very knowledgeable. You can tell she loves what she does and has a genuine care for everybody she meets. I've personally seen many benefit from... read more her speech and language services. Thanks for everything!

Amaan Fazal


July 20, 2021

Suraya is amazing to work with. She is so wonderfully kind and incredible at what she does. My son loves going to see her and he has improved so much... read more with his speech. I can't recommend her enough!

charlotte johnson


July 20, 2021

My son has been working with Suraya for approximately 4 months now and the improvements in his speech are astounding! After only a few sessions I was able to... read more hear a difference. Suraya is so kind and fun and genuinely takes an interest in her clients. My son loves going to see her and looks forward to his sessions every week. I can't recommend Suraya enough! 😊

Katharine Longfield


July 20, 2021